BROOKLYN VELO FORCE / GQ RACING
Tour of the Catskills
September 6-7, 2008

<BVF Home> <Race Reports> <Event Results>


Brooklyn Velo Force / GQ Racing had a stellar weekend at the inagural Tour of the Catskills 2-day stage race. Andrew rode to an 8th place finish in Saturday's rainy race. On Sunday, the team rode together until Andrew's wheel failed. Teammate Josh gave up his own wheel in a mechanical swap and Andrew rode on to a 10th place finish, retaining a 9th place finish in the overall classification of the CAT3/4 Field. Nice work!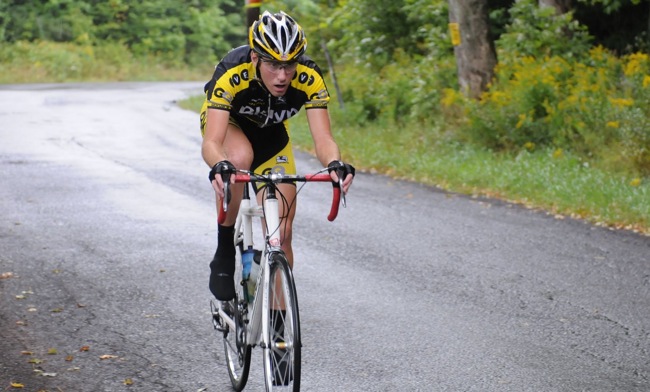 Andrew's Saturday ride



Saturday's rainy finish


Josh + Jordan on Sunday's hillclimb.


Andrew rides back into the lead group after a wheel swap.


Photos by Reed Ruby