BROOKLYN VELO FORCE / GQ RACING
Cadence Cup #2, Prospect Park
June 21, 2008

<BVF Home> <Race Reports> <Race Results>



Brooklyn Velo Force / GQ Racing wins all three podium positions: 1st, 2nd, 3rd.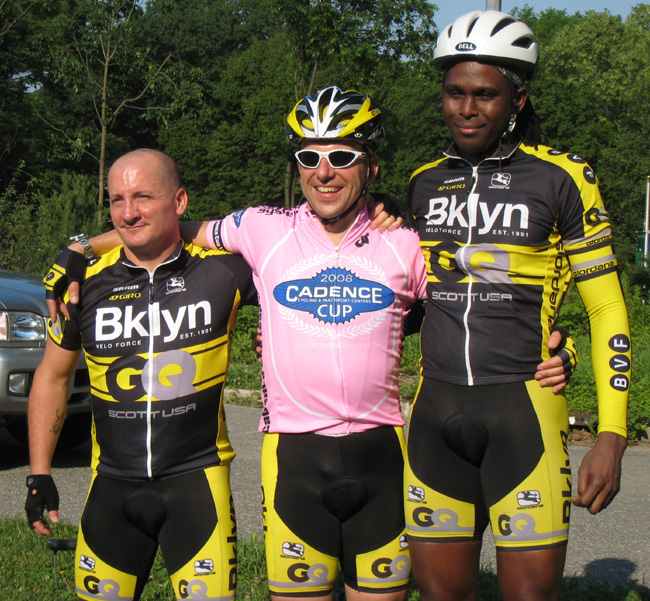 The race podium.
ChisB, Alex, Sheldon take 1st, 2nd, 3rd in the CAT4 race. Danny took 9th.
Alex holds the Pink Leader's Jersey in the Cadence Cup.



The winning CAT4 team (L to R): Mark, Josh,
RobL, Jason, Alex, Sheldon, Danny, Jordan, ChrisB.
(Graeme in foreground).
Alex gives Mark's son, Graeme, a lift.